I love my 9 car Inter City 125 T gauge set. I have owned it since they were first available:
http://youtu.be/oeHYIgx9hBc
http://www.tgauge.com/product/260/2/br-inter-city-125
5 days ago I found, to my great dismay, that one of the power cars was not running correctly. Forwards is sporadic, will not run in reverse. I cleaned the wheels and axles but this did not fix the problem. I have to admit it really scared me to death but It's time to take this thing apart. I spent a long time trying to get the body off but eventually was able to lever it up from the back with a needle and then pull the chassis down, pivoting on the front. (Thanks to Alan Ramsay for several phone calls across the Atlantic).
Then followed a total strip it down.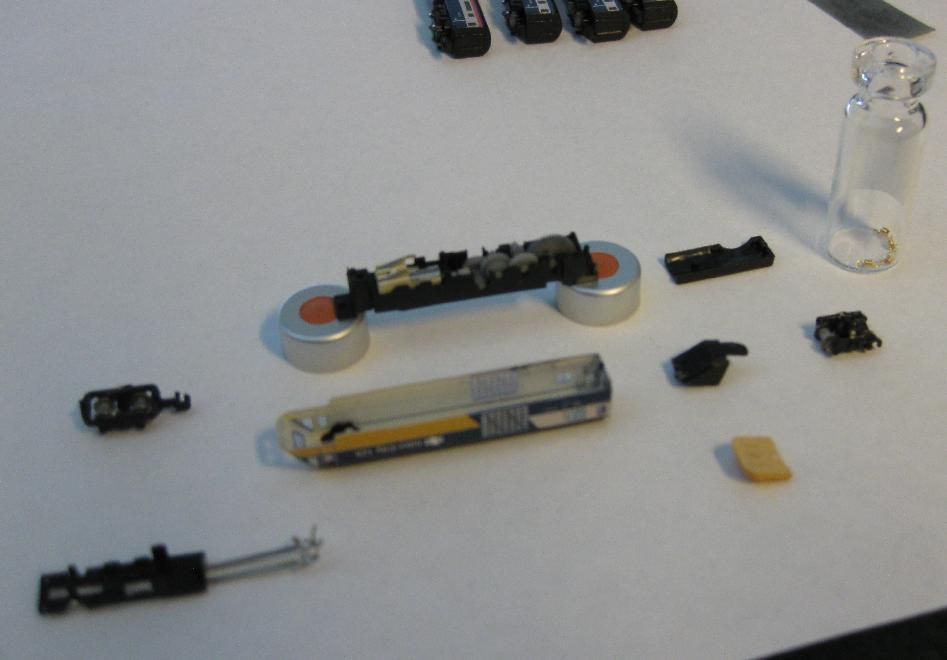 Unfortunately it turns out the motor is defective. I am waiting for a new one to arrive. then comes the scariest part, putting it all back together. hopefully this will turn out well.